The Barbapapa visit the Louvre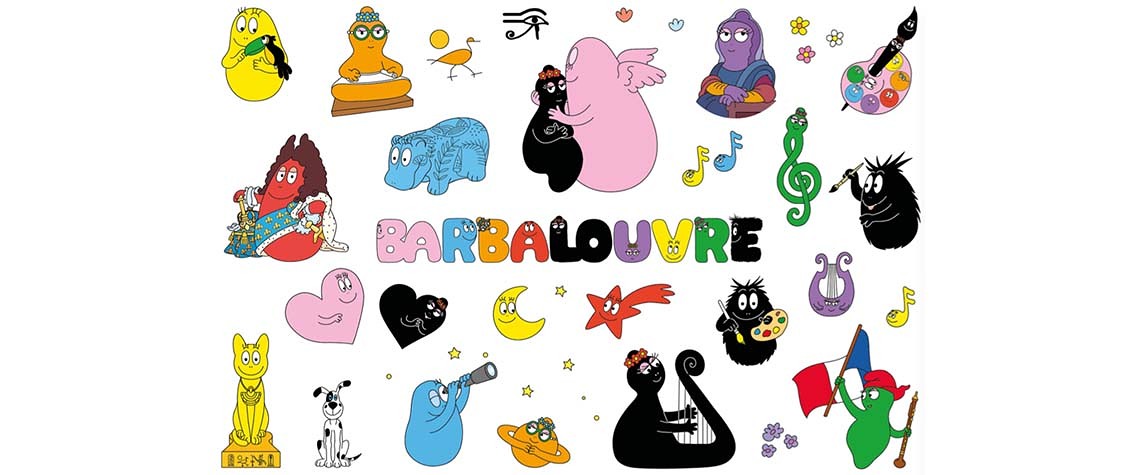 But what would a meeting between the Barbapapas and the biggest museum in the world be like ?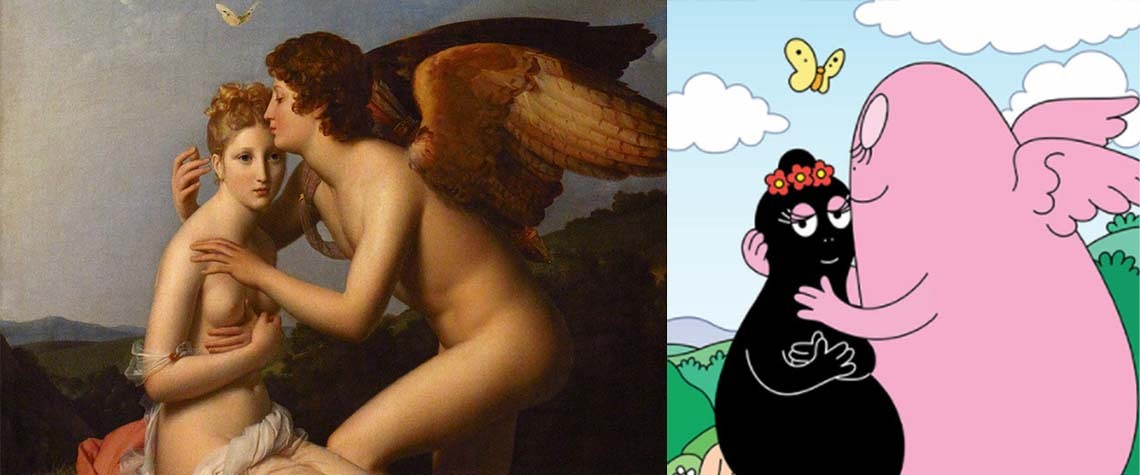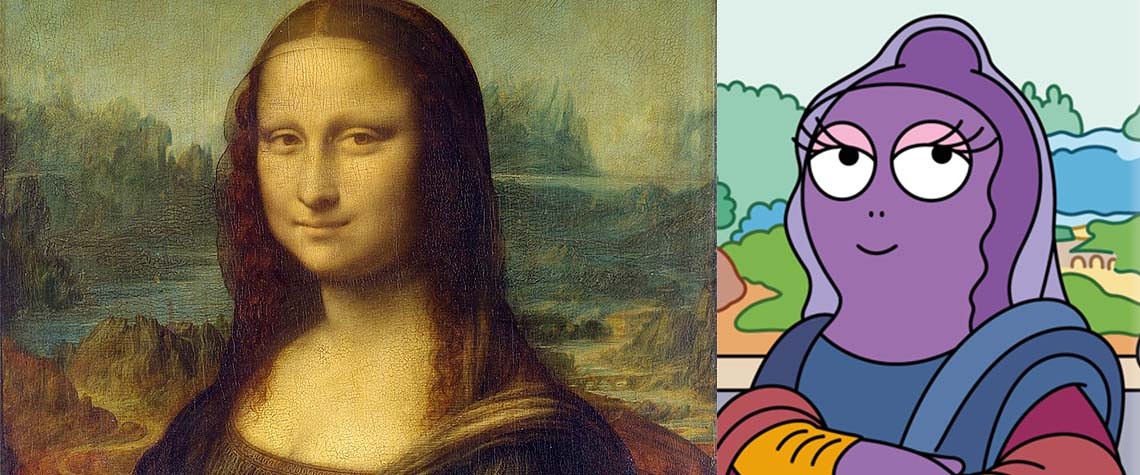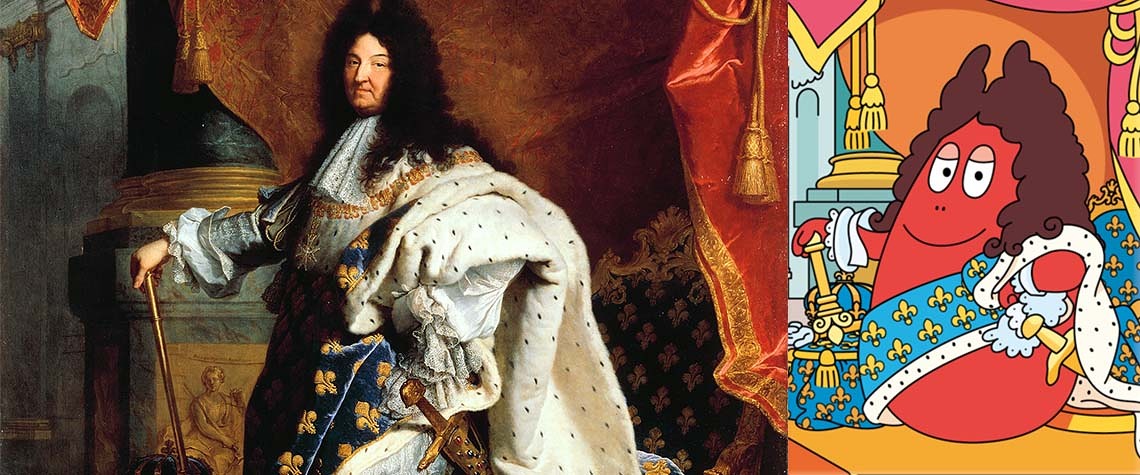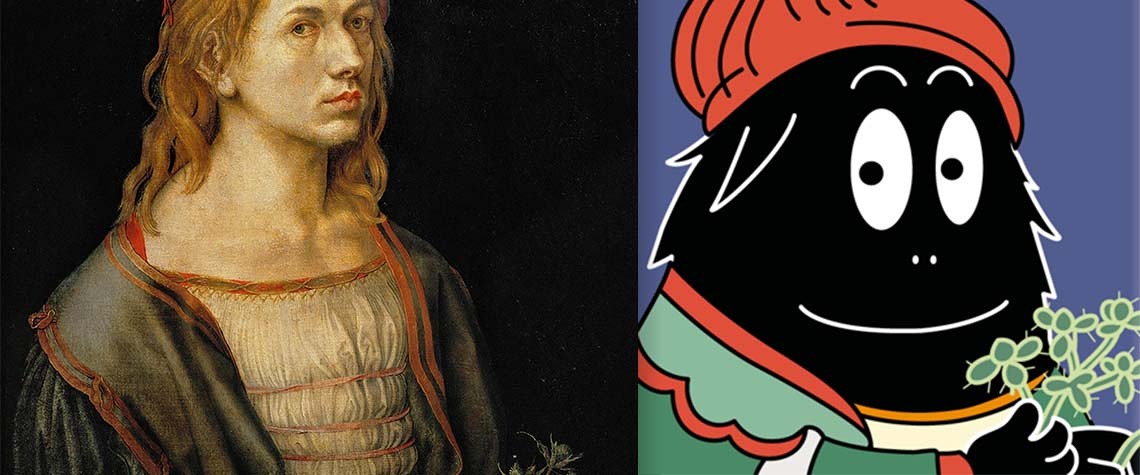 The whole family !
Especially for the event, each Barbapapa has been transformed into a masterpiece of its own.
Barbapapa and Barbamama
They are linked by a tender and benevolent love, the delicate painting of François Gérard, Psyche and Love, represents perfectly their feelings.
Barbabelle
She is the most beautiful (at least she says so). She chose the Mona Lisa because visitors come from all over the world to admire it. She is definitely the star of the museum !
Barbouille
He dreams of becoming a great artist. While browsing the collections of the Louvre, he discovers Albrecht Dürer's self-portrait. This masterpiece highlights the figure of the artist. Barbouille is won over and decides to embody it.
Barbidur
He is the sportsman of the family, he likes to command and win, he finds Louis XIV in majesty particularly impressive.
Barbalala
She is dreamy and peaceful. Passionate about music, she chose the allegory of Liberty to express herself.
Barbotine
Always immersed in her books, Barbotine loves to discover new things. Captivated by the crouching scribe and the hieroglyphs, she decided to learn the "sacred signs".
Barbidou
Protector of nature, Barbidou loves animal gods. His favorite is the goddess Bastet, known in ancient Egypt to protect the house.
After 50 years of existence, the Barbapapa adventure continues !
The Barbapapa story began in 1970. The brainchild of Annette Tison, a French architect, and Talus Taylor, an American science teacher, the family of colorful characters was an instant success with children and adults alike thanks to a first book. A few years later, an animated series was created and met with great success on TF1. Exported in 40 countries, in Europe, America and Asia, they are unanimously appreciated by the public, enchanted by the multiple transformations of the characters and the emblematic music. The magical alchemy of Barbapapa continued in 1977 and 1999 with new adventures. The 3 generations of fans finally find the iconic family in a new and highly anticipated series awaited, successfully broadcast on TF1 since November 2019. 
Annette Tison and Talus Taylor invite tolerance by proposing different characters who live in perfect harmony. The fantastic Barbapapa epic continues thanks to the creators' two children, Alice and Thomas Taylor, who grew up at the rhythm of the adventures of this funny family. They preserve this heritage while perpetuating and expanding the universe of this universal and avant-garde family throughout the world. The Barbapapas have not finished surprising us !