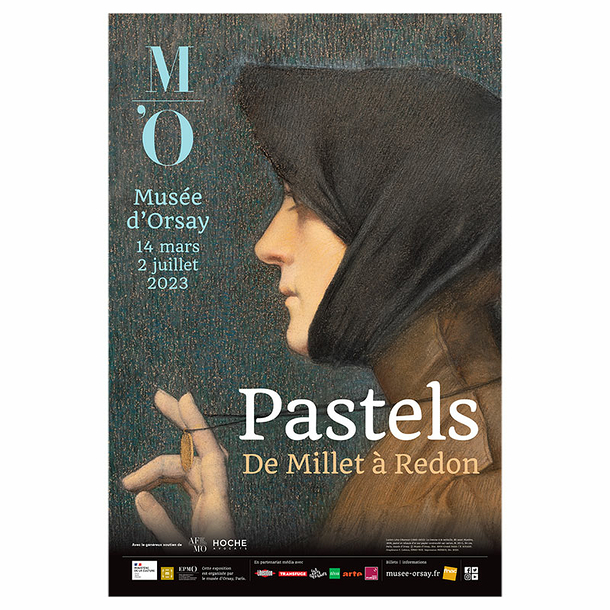 Exhibition poster Pastels From Millet to Redon - 40 x 60 cm
Log in to see prices
Official poster of the exhibition "Pastels From Millet to Redon" at the musée d'Orsay from March 14th 2023 to July 2nd 2023.

Lucien Lévy-Dhurmer (1865-1953)
The Woman with the Medal, also called Mystery, 1896
Pastel and gold highlights on paper pasted on board, H. 35 × L. 54 cm,
Paris, musée d'Orsay.
© Musée d'Orsay, Dist. RMN-Grand Palais / P. Schmidt.
Characteristics
Dimensions :

40 x 60 cm

Artist :
Maintenance :

Place in a dry place, protected by a case or plastic bag

Art movements :

EAN :

3336729232918

Material :

Paper

Reference :

IA101500