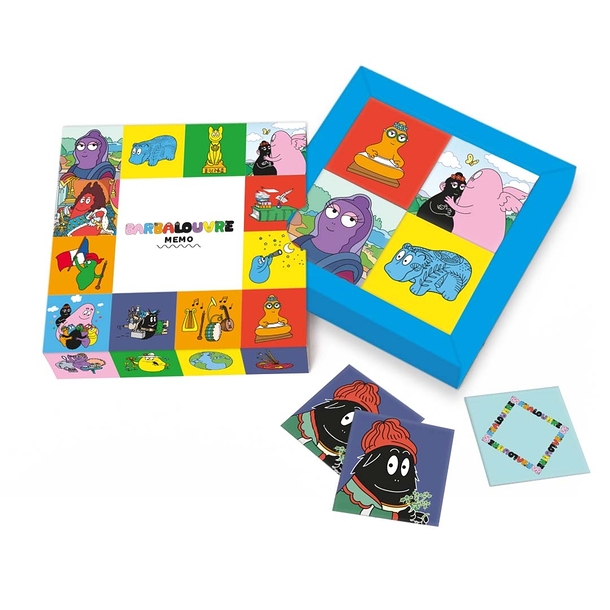 Essential
Memo BarbaLouvre - Memory game 60 cards
Log in to see prices
Memory game 60 cards BarbaLouvre,

From generation to generation, the Barbapapa continue to seduce and make the little ones dream. It is a new opportunity for parents and grandparents to find their childhood heroes and and share their memories with their own children.

But what does a Barbapapa encounter with the world's largest museum look like ?
Characteristics
Original work kept at :

Art movement :
Artist :

EAN :

3336729177462

Material :

Cardboard, paper

Dimensions :

15.5 cm x 15.5 cm x 4.5 cm

Reference :

CJ000106