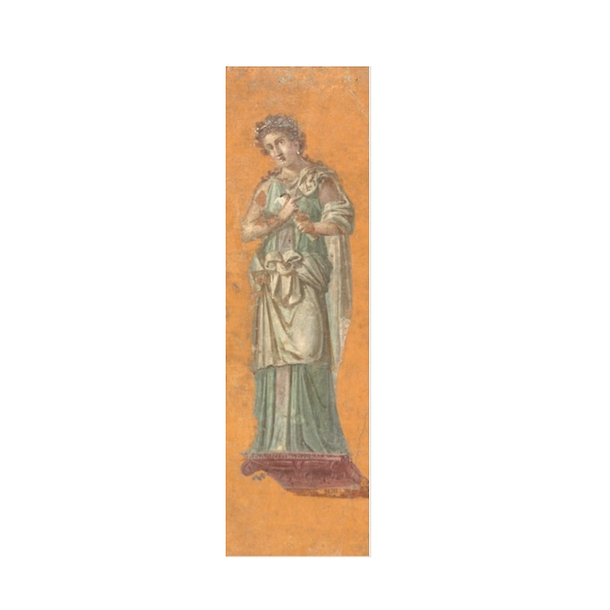 Bookmark "Pompeii - Calliope"
Log in to see prices
Calliope, muse of epic poetry, Fresco from the House of Julia Felix
Paris, musée du Louvre
© Photo Rmn-GP (musée du Louvre) - H. Lewandowski

Exhibition "POMPEII. Immersive exhibition. Archaeological treasures. New discoveries" at the Grand Palais, Paris (July 1-September 27, 2020).
Characteristics
Maintenance :

Placer dans un endroit sec, protégées d'un étui ou pochette plastique

Artist :

Art movements :
Original work kept at :

Themes :

EAN :

3336729151639

Matière de l'article :

Papier

Reference :

IM200431