How do you make a molding?
Faithful reproduction of a sculpted work, the molding results from a long and meticulous process which is based on the creation of a mold and then its exploitation to obtain multiple prints, whether made of plaster, resin, baked clay or bronze.
Our moldings are made from a silicone mold, made in direct contact with the original work.
Each draw requires a series of traditional gestures requiring mastery and know-how: casting, demolding, resumption of seams, drying of the work before laying a patina to make the appearance of the original and restore the effect of passage time.
The craftsmen must start each operation again to obtain a new molding, each piece is unique.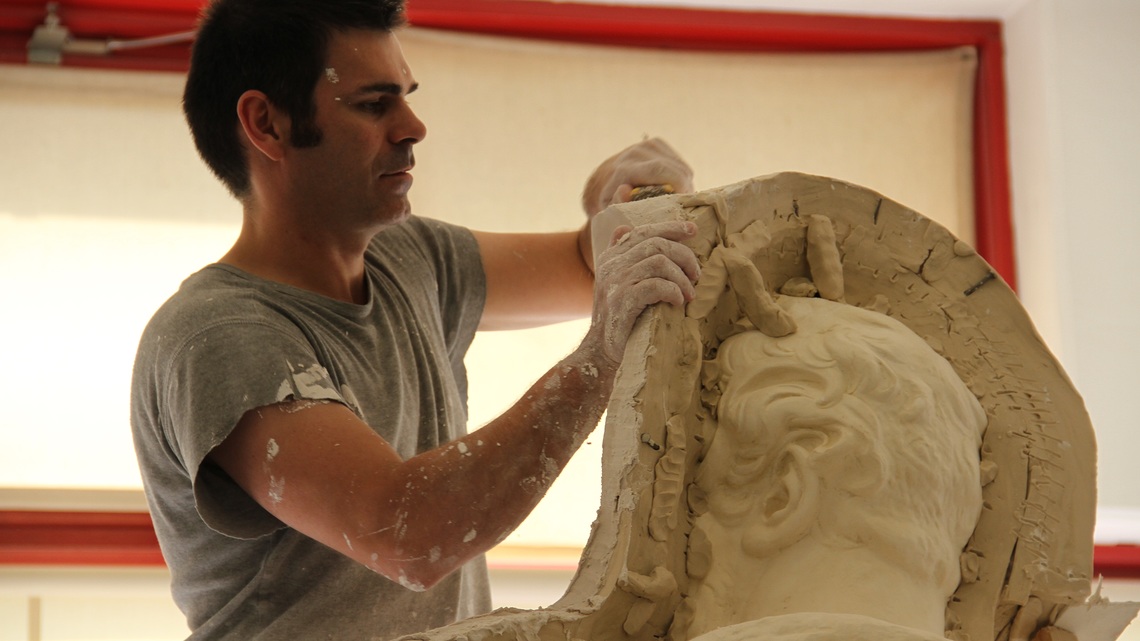 Print taken on the original model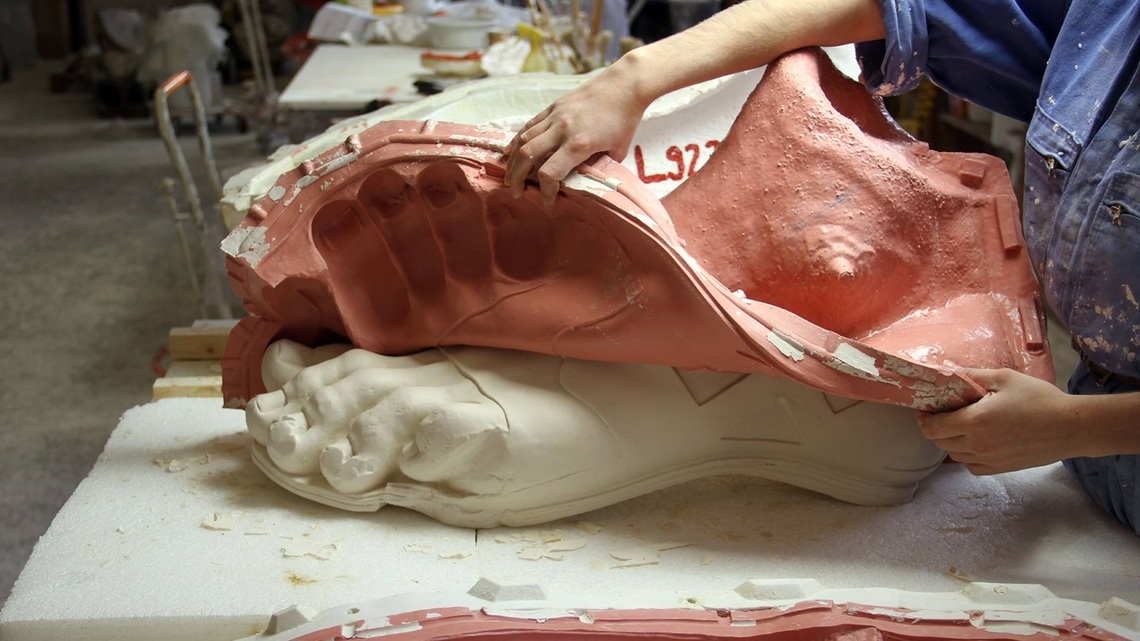 The demolding of the model must be done with the greatest care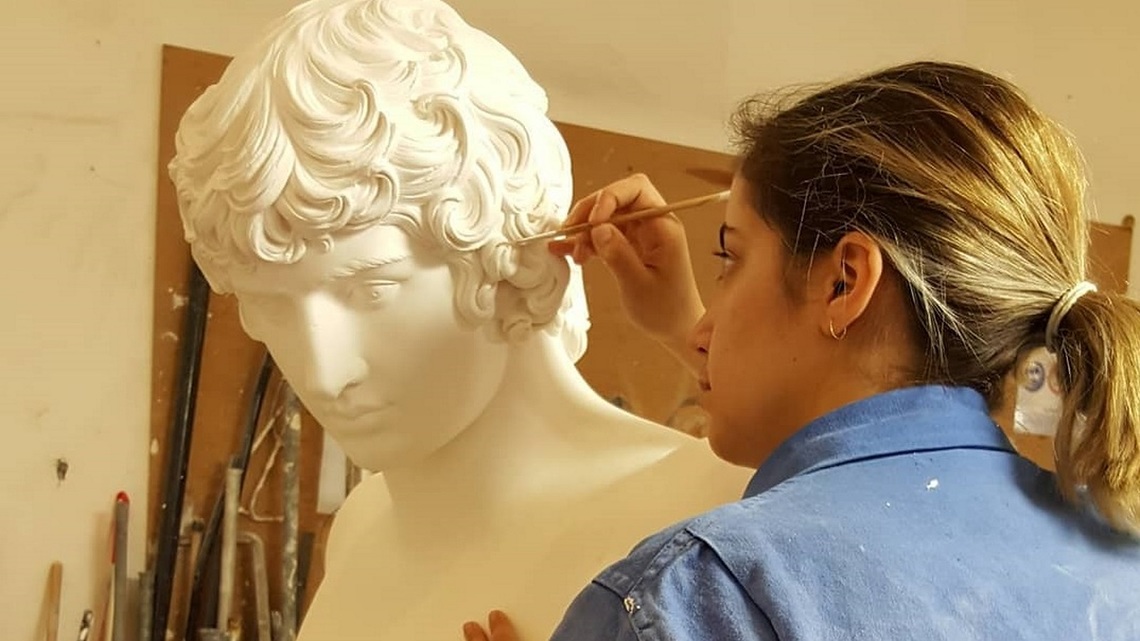 Finishing step corrects small defects after demolding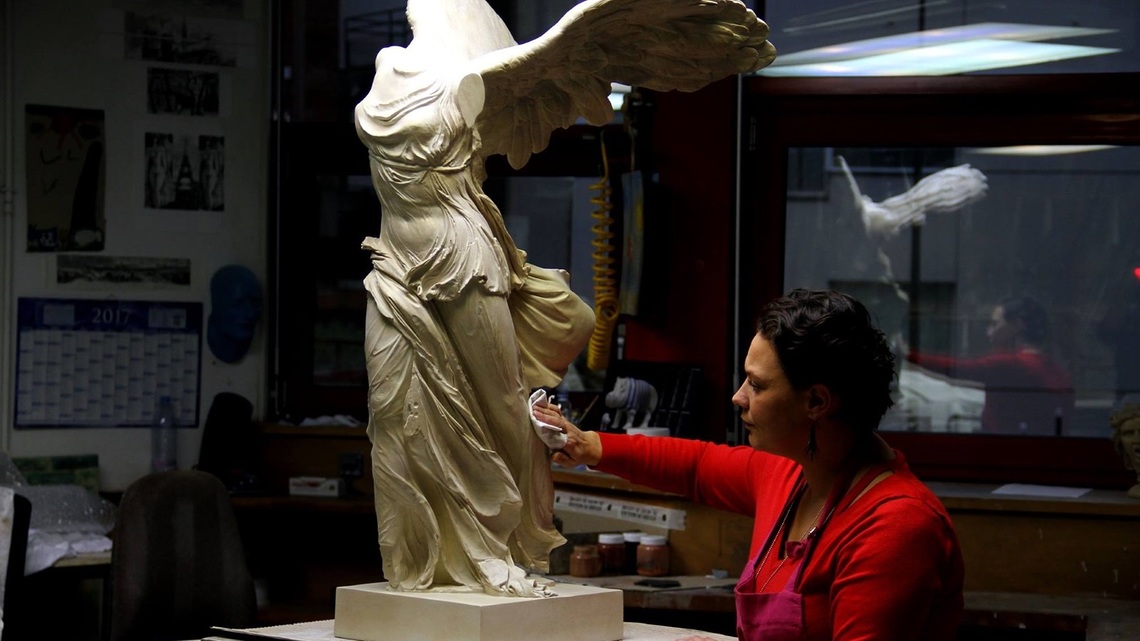 Skating to give the molding its resemblance to the original
Did you know?
The stamp of the workshop affixed to each sculpture attests to the belonging of our collection, certifies its origin and the quality of its manufacture by our molding workshop.
Follow us 
Stay informed about the news of the chalcography workshop and learn more about our activity
Contact us