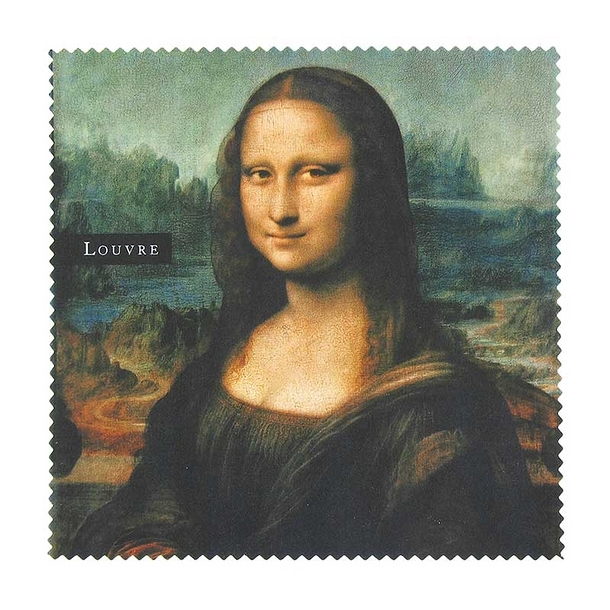 Mona Lisa Microfiber
Log in to see prices
Microfiber showing a detail of the work of Leonardo da Vinci, Portrait of Lisa del Giocondo, called Monna Lisa.

The microfiber cloth cleans delicates surfaces : optical surfaces, all lens types, cellular phone and digital audio player, screens, jewels, cameras, CD-DVD...

Washable at 30°C (86°F). Do not use fabric softener or dryer.
Characteristics
Dimensions :

14,5 x 14,5 cm

Original work kept at :

Theme :

Art movements :
Maintenance :

Lavage 30°, pas sèche linge ni nettoyage au sec

Artist :

Material :

EAN :

3336728625162

Reference :

CU600952